A NIGHT OF HOPE WITH PARENT-TO-PARENT

COME JOIN US for A Night Of Hope as we CELEBRATE 20 YEARS OF ADVOCACY and all who have helped us along the way!

The night will include a buffet dinner, and a Master of Ceremonies. Throughout the night we will have raffles, 50-50 and a few speakers who have understood our passion and made our journey so incredible!

The event will also be a fundraiser, as we want to continue to help those who are just starting their recovery journey and those who need help through to their continuum of care after treatment.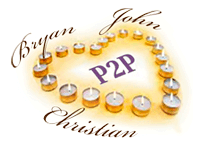 DATE AND TIME:
Thu, March 22, 2018
6:00 PM – 10:00 PM
LOCATION:
Auletto Caterers
1849 Cooper Street
Deptford Township, NJ 08096
Tickets for the Evening $60.00
Ticket quantities can be changed after clicking on the Purchase Tickets button above.
Payments are processed securely through PayPal. Please print a copy of your receipt for admission.
All proceeds from the evening will help Parent-To-Parent help others!
Parent-To-Parent will be seeking sponsors for the evening – For more info on sponsorship or if your company is interested in becoming a sponsor for the evening contact: Parent-To-Parent Office (856) 983-3328 or Kass Foster (856) 625-2274
P2P also works with Local, State and Federal Governments for increased funding and better access to treatment for New Jersey residents. This epidemic is growing beyond imaginable. Each month the number of people calling for help increases… We need your help!
For questions please feel free to contact Parent-To-Parent (856) 983-3328 Email: p2p@raproom.com